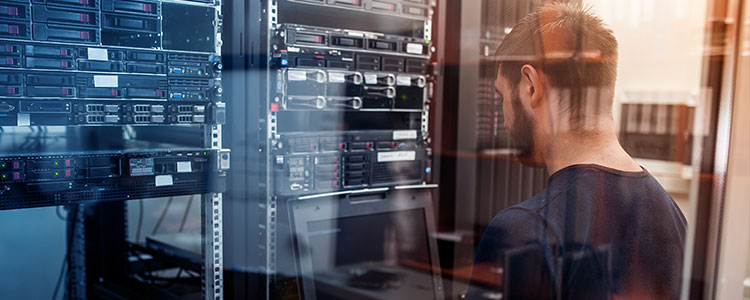 Computer House Cloud Sites
Computer House Cloud Sites is a managed hosting platform that provides small businesses the freedom to build and launch websites without having to learn cPanel or server management. Whether you're developing in PHP or .NET or hosting WordPress, Drupal or Joomla, Computer House Cloud Sites allows you to quickly launch and manage your sites quickly and effortlessly.
What makes the Computer House Cloud Sites platform different from a VPS?
While a VPS is a single virtual instance, our Cloud Sites platform spans many physical and virtual servers that provide both web and database services. We maintain Load Balancers, Firewalls, PHP and .NET Web Clusters, MariaDB and MSSQL servers, as well as an Enterprise level storage solution. Our platform allows your website to scale as your traffic increases, all without having to worry about resizing your server or managing a complex infrastructure! The platform also provides multiple layers of redundancy to ensure your website stays online.
What services are managed with Computer House Cloud Sites?
With Cloud Sites the end-user manages a few simple things; any Content Management System (CMS) or application, your code/scripts, and your data.
We manage the rest: The Servers, Operating Systems and Frameworks, Databases, Load Balancers, Network, Firewalls, Storage, DNS, and any updates or patches!
What Languages and Applications does Computer House Cloud Sites support?
The Cloud Sites platform supports environments for both Windows / .NET as well as Linux / PHP from the same Control Panel. With these environments you can host applications such as WordPress, Drupal, Joomla, phpBB, or any custom website built upon the .NET or PHP frameworks.
What technology versions does Computer House Cloud Sites support?
On the Linux side, Cloud Sites employs Debian 8 and Apache 2.4.x with the option of running PHP 7.1 or PHP 7.2. For Windows, Cloud Sites employs Windows Server 2012 R2 coupled with IIS 8.5 and offers options of CLR2 (.NET 2.0, 3.0, & 3.5), CLR 4 (.NET 4.0 ,4.5.2, & 4.7) and NodeJS (6.11 LTS).
How long does it take to get started with Computer House Cloud Sites?
Cloud Sites is an always on solution. Once you've signed up, the platform is immediately available for you to start creating your new website. With our auto installers for WordPress, Joomla, Drupal, phpBB and MediaWiki, it takes just seconds to deploy a new website utilizing these applications. If you've got custom code or another application, simply upload your code to your new website via FTP and Cloud Sites is ready to start serving your content!
Computer House has very competitive hosting plans. Call us today for a quote.
Don't have a website developer, we can help you. Computer House of South Jersey has partnered with premier website developers offering professional and creative websites.
Call TODAY!
(609) 652-3222