SonicWALL - Internet Firewall - VPN Security Appliance
Get comprehensive protection and lightning-fast performance in an entry-level next-generation firewall with the SonicWall TZ Series. Designed for small networks including remote and branch offices, the TZ Series offers five different models that can be tuned to meet your specific needs. Advanced unified threat management (UTM) security, networking, and management features plus optional 802.11ac Wi-Fi ensure your network and data are protected from the latest threats over wired and wireless connections.
SonicWall TZ600 series
For emerging enterprises, retail and branch offices looking for security performance at a value price, the SonicWall TZ600 nextgeneration firewall secures networks with enterprise-class features and uncompromising performance.
SonicWall TZ300 series
The SonicWall TZ300 series offers an all-in-one solution that protects networks from attack. Unlike consumer grade products, the SonicWall TZ300 series firewall combines effective intrusion prevention, anti-malware and content/URL filtering with optional 802.11ac integrated wireless and broadest secure mobile platforms support for laptops, smartphones and tablets.
SonicWall SOHO series
For wired and wireless small and home office environments, the SonicWall SOHO series delivers the same business-class protection large organizations require at a more affordable price point.
Extensible architecture for extreme scalability and performance
The Reassembly-Free Deep Packet Inspection (RFDPI) engine is designed from the ground up with an emphasis on providing security scanning at a high performance level, to match both the inherently parallel and ever-growing nature of network traffic. When combined with multi-core processor systems, this parallel-centric software architecture scales up perfectly to address the demands of deep packet inspection at high traffic loads. The SonicWall TZ Series platform relies on processors that, unlike x86, are optimized for packet, crypto and network processing while retaining flexibility and programmability in the field — a weak point for ASICs systems. This flexibility is essential when new code and behavior updates are necessary to protect against new attacks that require updated and more sophisticated detection techniques.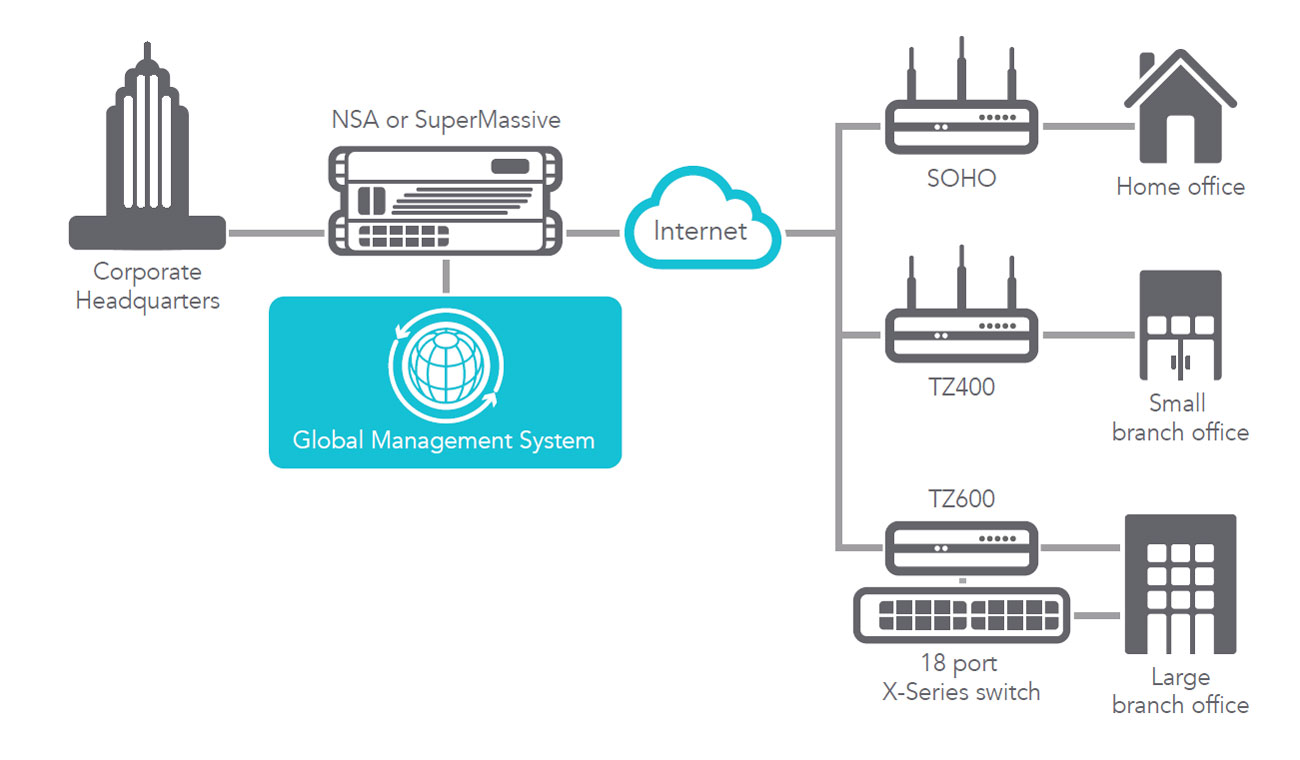 Flexible and secure wireless
Available as an optional feature, highspeed 802.11ac wireless* combines with SonicWall next-generation firewall technology to create a wireless network security solution that delivers comprehensive protection for wired and wireless networks. This enterprise-level wireless performance enables WiFi-ready devices to connect from greater distances and use bandwidth-intensive mobile apps, such as video and voice, in higher density environments without experiencing signal degradation.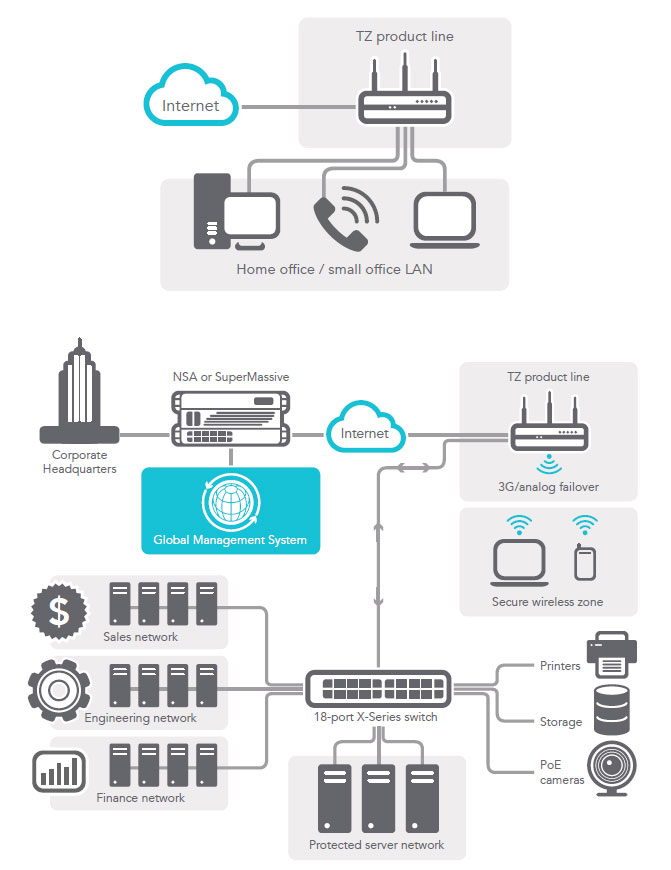 To see and to enquire about SonicWALL Firewall & VPN Security, call us at 609-652-3222 or click here to schedule your free consultation appointment.