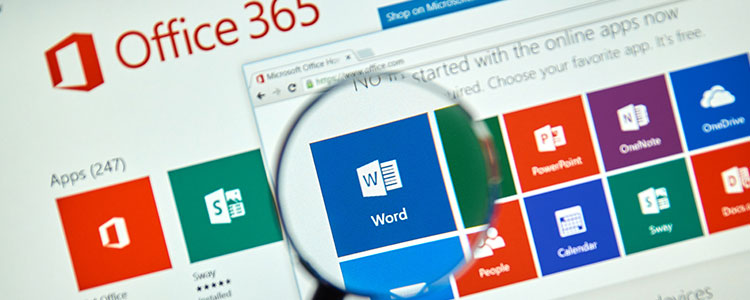 Microsoft Office 365 Business Solutions
Get the worldwide standard for desktop apps like Word, Excel, PowerPoint and more. You can see, view and edit across any of your devices with desktop and mobile applications for Windows PCs, iOS, Android and Mac. Share and edit your documents in real-time with your team with OneDrive. Create your business pitch, marketing plan, or budget proposal with professionally designed templates. Get your business jumpstarted
Features
Monthly updates
Fully-installed and always up-to-date versions of Outlook, Word, Excel, PowerPoint for Windows or Mac, OneNote (features vary), and Access and Publisher (PC only).
1TB secure cloud storage
Get 1TB (1024GB) of OneDrive cloud storage, to edit and share documents, photos, and more from anywhere, on all your devices
Works across multiple devices
Get the fully installed Office apps on multiple PCs/Macs, tablets, and phones (including Windows, iOS, and Android).
Professional digital storytelling
With Sway, a new Office 365 app, easily create engaging, interactive, web-based reports, presentations, newsletters, trainings and more – right from your phone, tablet, or browser. Sways are easy to share and look great on any screen
Office 365 Business
Microsoft Corporation
Desktop versions of Office applications: Outlook, Word, Excel, PowerPoint, OneNote (plus Access and Publisher for PC only)
File storage and sharing with 1 TB of OneDrive storage
One license covers fully-installed, always-up-to-date Office apps on 5 phones, 5 tablets, and 5 PCs or Macs per user
Automatically updated with new features and capabilities • 24/7 phone and web support
Talk to an expert
To speak to a sales expert, call 1-609-652-3222. Available Monday – Friday, 8:30am – 5pm EST.